Ballet Dancer Interview time! Here is my interview with Sophie Richardson.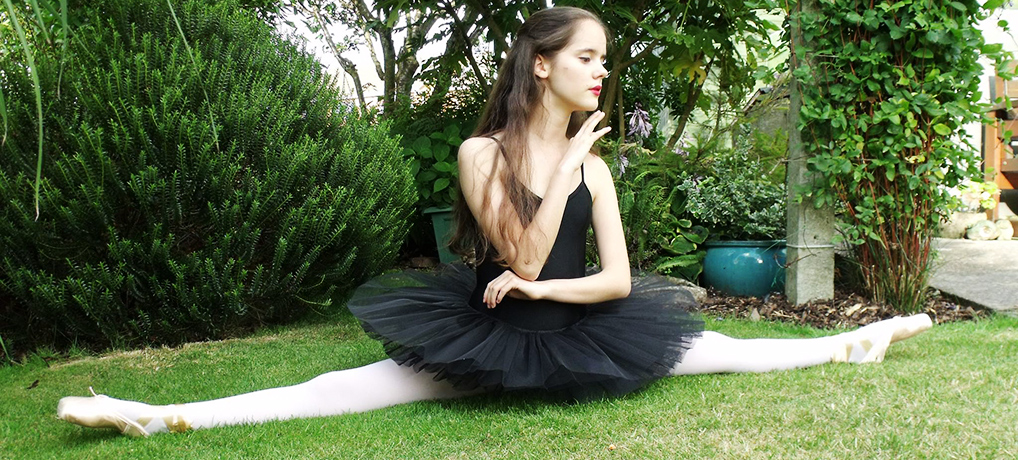 1. Introduce yourself…
Hi! My name is Sophie and I'm a young dancer working towards going to vocational school next year! Please check out my Facebook page to follow my journey!!
https://www.facebook.com/profile.php?id=493742164035647&view=page
http://ballerinadreamsdancediary.blogspot.co.uk/
2. How old were you when you started ballet?
My stepsister Erin took dance classes so I decided to join too, aged 11. but when I was 13, I saw Swan Lake. I felt so inspired, and realised then that I needed to dance, I needed to pass on the gift of dance- even just to be a Swan in the back row of the corps de ballet…. I auditioned for the Royal Ballet School, having had only half an hour of ballet classes a week- I hadn't even taken my Grade 1 exam!!!! Obviously I didn't get in- I was devastated but it made me realise how far behind I was, and how hard I would have to work to achieve my dream. I started taking classes at a more serious dance school, and successfully auditioned for Midland Theatre Ballet, a prestigious youth company, travelling to Birmingham every Sunday for six hours of classes and rehearsals. Over the 2 years with which I was part of MTB, my artistry, technique and performance quality improved soooo much!!
Last year, I gained a place as an Associate of Ballet Theatre UK, the classes there are amazing and the teachers are so inspiring!
3. When did you start pointe?
I started when I was 13, just after starting at my new dance school.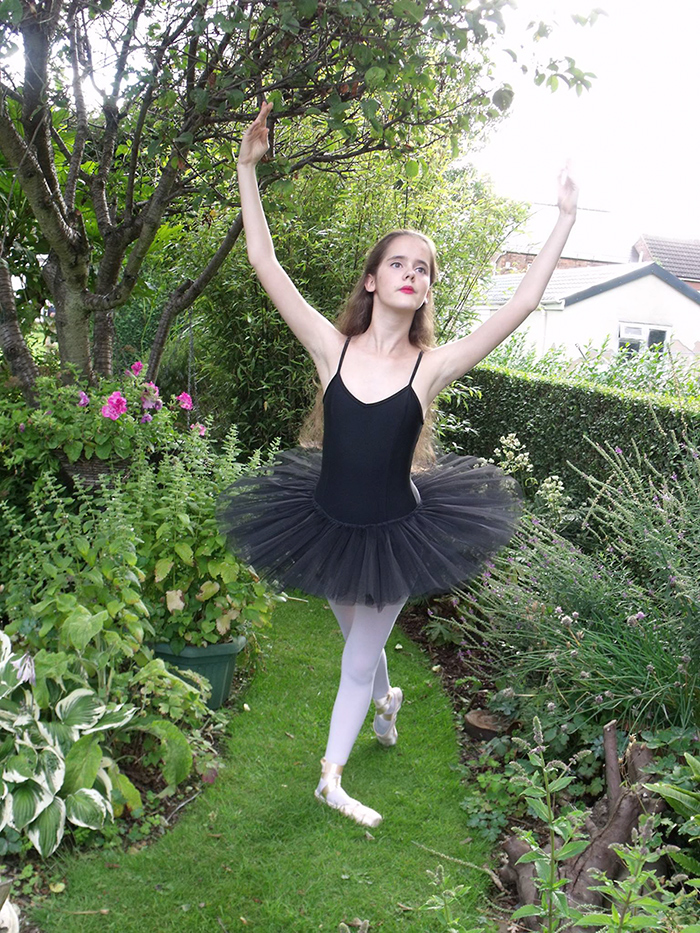 4. What is your favourite toe padding to use? And how do you prepare your shoes before wear?
I sew the ribbons first- Bloch Elastorib are my favourite as they have stretchy elastic to protect the Achilles' tendon. Then, I darn the tips, which takes a long time but it's really enjoyable, it feels like I'm getting to know the shoes!!!! I then gently bend the shank and carefully stand on the box to soften it a bit, before doing lots of rises and releves to mould the shoes to my feet. The padding I wear depends on the shoes- my favourite shoes are Capezio and Suffolk- Freed are next on my list to try!!! If I wear Capezio, the inside of the box is quite rough with sturdy wings, so I simply wear ouch-pouches, they're a good quick fix! If I wear Suffolk pointes, I don't wear ouch pouches as the box is lighter- having just some toe tape on my big and little toes really helps me to feel the floor and pull up, making my work light and delicate.
5. What is your fav ballet move?
Anything except petit allegro!!! I find beating steps really hard, my legs and feet just don't work properly haha!! I love the feeling of landing triple pirouettes, adage at the barre is lovely, but the best part of class is definitely grand allegro!!! I love the feeling of soaring through the air and seeing the shapes captured in the mirror!
6. How often do you take class?
At the moment, I take 6 ballet classes a week, plus 2-3 contemporary classes as part of GCSE Dance. I compliment my ballet with yoga, Pilates, swimming and gym sessions 2-3 times a week. On days off, I do floor barre, stretching and Theraband exercises at home.
7. What's your strengths and weaknesses in ballet?
My strengths are barrework, musicality, artistry, flexibility and grand allegro. My weaknesses are my core strength and balance- adage in the centre is always tricky! My pointework could be improved too- I have swayback legs so getting over the shoe on steps such as pique turns is a challenge!!!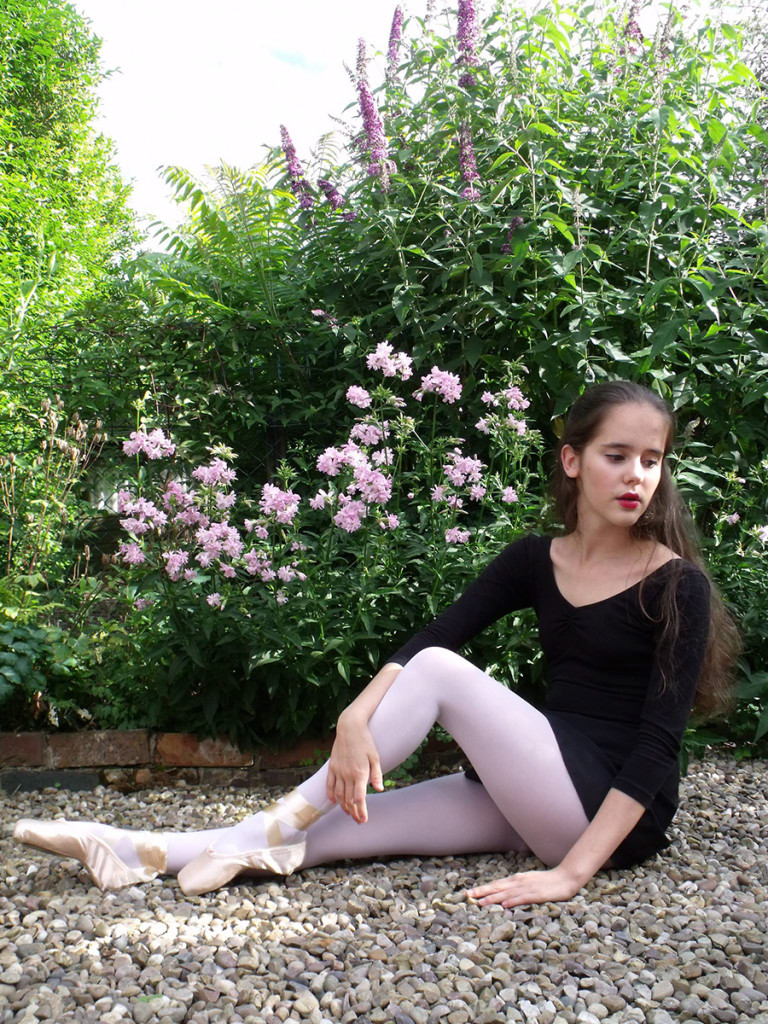 8. What are your goals in ballet?
To go to full time ballet school!! To dance in Swan Lake, to improve my double pirouettes on pointe, adage and batterie. To go to an international summer school- I'd love to go to the Vaganova summer intensive in Russia, or the Pascale Autrand ballet school in France! I love creating choreography too, I'm working on my first full length ballet, so to create it for a professional company would be an amazing achievement!!!
9. What ballet flat shoes are your favourite and why?
I actually prefer demi pointe shoes to soft shoes, my Gamba delcos are really supportive and they make me work through the foot on steps such as tendus!! But for soft shoes, I prefer satin to canvas as they look great for auditions!
10. Do you have any tips for ballet in general or any quirky things you do?
Quirky things….. I have many little quirks, for example at school, I slip off my shoes so I can do metatarsal exercises beneath the desk!!! As for tips- just believe in yourself, so many people will tell you that you're not good enough, you don't have the right body, your feet are wrong- but keep going, if you have the passion and dedication one day you will prove them all wrong!! As Martha Graham once said "Great dancers are not great because of their technique- they are great because of their passion".