Here you will find all the information you need regarding my involvement with Can You Dance?
FACEBOOK INSTAGRAM YOUTUBE TWITTER
Can You Dance? Have offered me a stand which is amazing. I will be able to give thorough indepth pointe shoe fitting and, help solve problems you may currently be experiencing with the fit of your pointe shoes!
Their conventions run across the country and I will be doing 4 out of 8 of the regionals.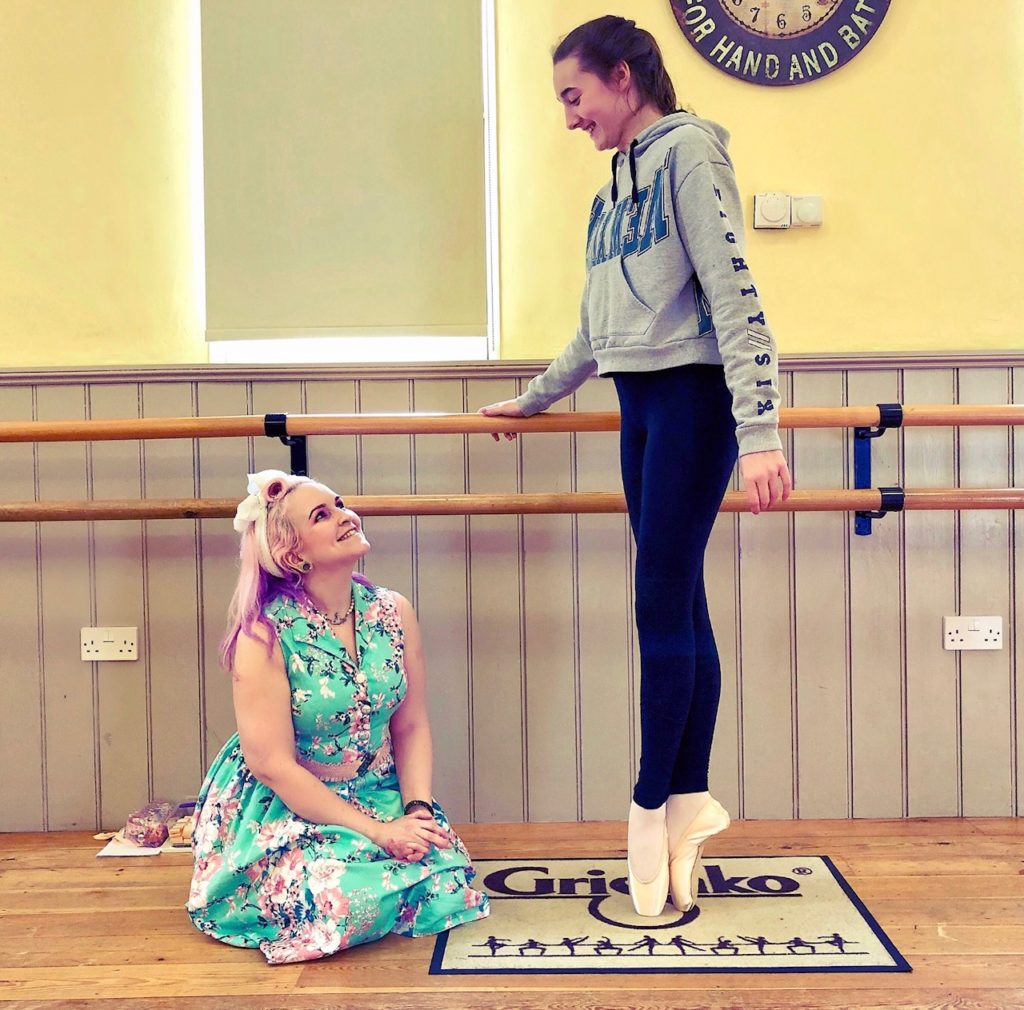 Dancers are also welcome to come see me for a chat, get tips and advice, to check out the items I will have on sale including other fabulous Grishko items such as the top selling Grishko Dream Stretch slippers! And showcasing some of their gorgeous dancewear.
I recently spent 3 days at MOVE IT Dance Convention with Grishko doing pointe shoe fitting and helping dancers with their pointe shoe troubles. It was amazing and I cannot wait to do Can You Dance? So I can meet more dancers across the country!
It will be special in the sense that you can also come by and watch me doing pointe shoe fittings and have the chance to interact! Plus if you would like a future fitting with me we can arrange for me to travel to your dance school.
Still dancing myself – I know the frustration badly fitted pointe shoes can bring. I too was once in that boat. I pride myself on bringing you the most thorough pointe shoe fitting you will ever have and getting you into a pair of pointe shoes that will support you well, be as painfree as possible, look AMAZING and last you a long time! I also have great experience with special order pointe shoes. (Where pointe shoes are made especially for the dancer).
I also run a YouTube channel which a lot of dancers know me for. You can find it here: www.youtube.com/straighttothepointe
At Can You Dance? I will be filming for my channel and would love to involve as many of you as possible!
Plus, of course I will be documenting through my instagram and plan to do stories, regular posts and even some live stories! Find me at: www.instagram.com/straighttothepointeballet
How will it work? Will I need to book?
Pointe shoe fitting will be available to book in advance, but you are also welcome to drop by to see if I have any free slots 🙂 I will be doing 1 hour appointments (sometimes dancers can be done in less than 1 hour but I like to give the full hour as I am super thorough and some dancers do need the time).
You can email me directly to prebook on: leanne@straighttothepointe.net
You can also facebook message my business page over at: www.facebook.com/tothepointefitting
Find out more about Can You Dance? Over at my blog post by clicking here!
Some of my reviews:
"I cannot recommend Leanne highly enough! A truly knowledgeable, helpful and friendly Pointe shoe fitting service. Thank you for visiting Louise Kate Dance to fit our students 😁💖"
– Louise Kate Dance
This is the first time ever that I have pointe shoes that actually fit – Leanne guessed the right pair immediately and then went through many others just to check that she'd got it right. Her ongoing advice is brilliant and it's so good to have someone to demystify an area with such clear expertise.
– Lucy Nohamcm
Just had an amazing fitting for my daughters first pointe shoes! Leanne was so professional, and extremely through to make sure the shoes were 100% right for my daughters feet! I don't think I would ever consider going anywhere else after the brilliant experience with her! She even gave advice on care and exercises to get the most from the shoes! 100% highly recommended!
– Amanda Thompson
Just returned from an afternoon with Leanne for my daughter's fitting for her first pointe shoes. Leanne was exceptionally helpful, knowledgeable and friendly. She spent time trying many styles to find the perfect pair for my daughter, running through exercises, checking the shoes from every angle until she was happy that they fit in every way and offered the best support for her foot giving her the correct posture. Leanne gave advise on breaking them in & how to look after/store the shoes to get maximum wear. Leanne kindly stitched the elastic and ribbons too (thank goodness!)
I highly recommend Straight To The Pointe, both my daughter and I were delighted with Leanne's service and the shoes are perfect
– Lisa Tracey
Find me at:
FACEBOOK
www.facebook.com/tothepointefitting
INSTAGRAM
www.instagram.com/straighttothepointeballet
YOUTUBE
www.youtube.com/straighttothepointe
TWITTER
www.twitter.com/pointeballetuk