Master Pointe Shoe Fitter – UK Based & Beyond!
Welcome to Straight To The Pointe!
I'm Leanne, an official UK Grishko Stockist and also a Mobile Pointe Shoe Fitter.
Also one (of very few!) deemed as a Grishko Master Pointe Shoe Fitter!
If you would like references – just contact me. I have many.
You can find some at: www.facebook.com/tothepointefitting
I serve Essex, Suffolk, London, Kent, Herts and beyond! Happy to travel anywhere!
I have even done fittings abroad!
Pointe shoe fittings are also available from my fitting room in Essex.
I work 7 days a week including evenings.
I have also done the Grishko pointe shoe fitting course.
Find out more about my thorough indepth pointe shoe fitting services by clicking here!
I fit pointe shoes for all dancers. From absolute newcomers to pointe work, dance students in full time training, right up to professional.
I can also help with any problems a dancer may be having and also with custom order pointe shoes (also known as special order pointe shoes).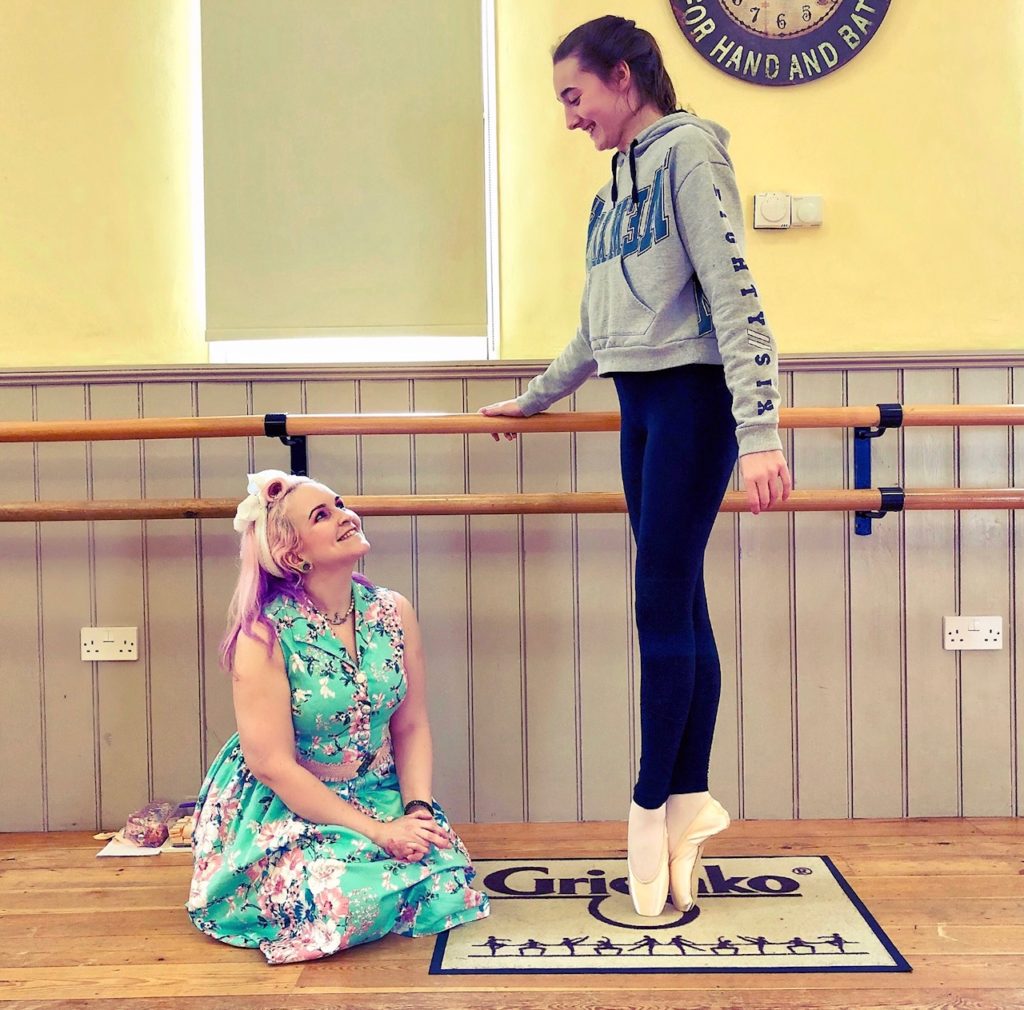 I'm a dancer myself and still take ballet class. I studied the B.A.T.D syllabus.
I also take classes at other schools in London and beyond.
I stock Grishko pointe shoes only. This is due to the fact I have tried pretty much every brand out there and feel Grishko to be far superior.
Grishko pointe shoes tend to last longer and support the feet to a high degree.
They are suited to a wide variety of foot types and there are so many options to choose from!
The brand itself has MANY variations to suit all feet and strengths. So many box shapes, profile heights, variations in wings, pastes, shanks, side quarters, heel heights, satins and many more!
I stock the widest range of Grishko pointe shoe models and strengths in the entire UK!
I also produce helpful videos about ballet, pointe shoes, dance wear reviews and much more over at:
www.youtube.com/straighttothepointe
Please find my Facebook fan page for pointe shoe fitting and more over at:
www.facebook.com/tothepointefitting
My instagram account can be found at: www.instagram.com/straighttothepointeballet
My goal is to help as many dancers as I can in getting the right pointe shoes for them (and soft shoes!)
More background information about me…
I started dance when I was 6 years old. ISTD jazz, modern and the likes.
When I took up ballet I studied B.A.T.D (British Association Of Teachers Of Dancing) ballet syllabus.
I now take other classes in and around Essex and London (and even abroad!)
I'm a professional, qualified make-up artist and I also model.