Welcome to Straight To The Pointe!
I'm Leanne, an official UK Grishko Stockist and also a Mobile Pointe Shoe Fitter.
I serve Essex, Suffolk, London, Kent, Herts and beyond! Happy to travel anywhere!
I have also done the Grishko pointe shoe fitting course.
Find out more about my thorough indepth pointe shoe fitting services by clicking here!
I fit pointe shoes for all students. From absolute newcomers to pointe work right upto professional.
I can also help with any problems a dancer may be having and also with custom order pointe shoes (also known as special order pointe shoes).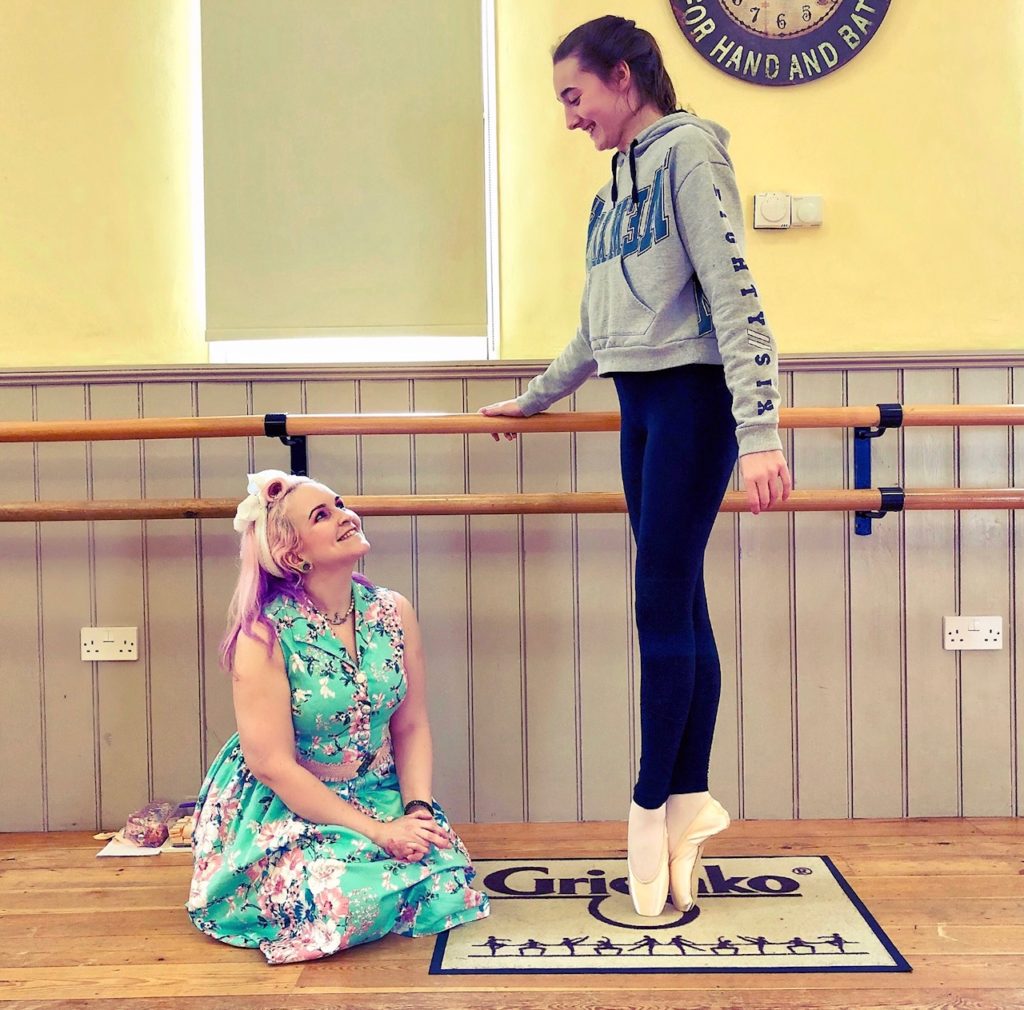 I'm a dancer myself and still take ballet class. I study the B.A.T.D syllabus.
I also take classes at other schools in London and beyond.
I stock Grishko pointe shoes only. This is due to the fact I have tried pretty much every brand out there and feel Grishko to be far superior.
Grishko pointe shoes tend to last longer and support the feet to a high degree.
They are suited to a wide variety of foot types and there are so many options to choose from!
I also produce helpful videos about ballet, pointe shoes, dance wear reviews and much more over at:
www.youtube.com/straighttothepointe
Please find my Facebook fan page for pointe shoe fitting and more over at:
www.facebook.com/tothepointefitting
My instagram account can be found at: www.instagram.com/straighttothepointeballet
My goal is to help as many dancers as I can in getting the right pointe shoes for them (and soft shoes!)
More background information about me…
I started dance when I was 6 years old. ISTD jazz, modern and the likes.
I did my exams but when I hit 13 I stopped due to injury and lack of time.
Ballet was something I always wanted to do but because I did so many things as a child/teen I just didn't have the time to dedicate and also thought it might be too late to start.
It wasn't until in my adult years that I finally found out that adults can actually start ballet! My first lessons were rather daunting but I became instantly addicted.
I then found a school perfect for me and a teacher with such incredible enthusiasium and the right amount of push to make me able to gain the confidence required to then start my exams! I had no idea it would be possible for me to even do Grade 1 let alone go on to do my other grades 🙂
I study B.A.T.D (British Association Of Teachers Of Dancing) ballet syllabus and sometimes take other classes in and around Essex and London.
I'm a professional, qualified make-up artist and I also model.