Grishko Stream Pointe (Nikolay Stream Pointe) Shoes
Grishko Stream Pointe (known as Nikolay Stream Pointe to the USA market) is a brand new pointe shoe model which is an upgraded version of the Smart Pointe model.
Built on the same last, Stream Pointe has some fantastic added features. 
Here's a video I made on YouTube all about them: 
To see the blog post and video for – Grishko Victory pointe shoes click here!
First up, let me tell you who the Grishko Stream Pointe Shoes will be great for:
Foot Shape: Due to the roomy box, Stream Pointe accommodates feet with broader metatarsals with ease.
It can work on narrower feet too if the right width is chosen. But if you are MEGA narrow then this shoe will likely be too boxy for you even in the narrowest width (or even a 0X in custom order!)
Toe Configuration: Due to the unique last and being semi tapered in box shape, Stream Pointe will work on anything from Egyptian toe configuration right up to Roman toe configuration!
Toe Length: Stream Pointe vamp is medium height and due to the pliability of the box and vamp area it will actually work on short – medium length toes. 
Some dancers with slightly longer toes may get away with it. 
But don't forget, should you have much longer toes you can simply request the vamp to be made longer in special/custom order!
Profile Height: The profile height (also known as crown) on Stream Pointe is low, but due to the box being adaptive thanks to the lightweight paste it could work on dancers with slightly higher foot profiles too. 
Arch Height & Strength: The shank in Stream Pointe is the same as Smart Pointe. It is VERY pliable with easy roll through technology. 
Due to the shank construction, this shank follows any arch height. It is great for low – medium arch. But it can work for dancer's with a higher arch too should the correct shank strength be chosen.
And again, don't forget, the shank can be tweaked in various ways in custom order if need be.
Strength Of The Box: Stream Pointe has lightweight elastic paste (also known as miracle glue) in the box/platform/wings. Just like Smart Pointe (and other models).
If you are not a fan of a lightweight feel and/or you tend to kill the box and/or platform fast then you may need to request a pair made with reinforcements or tropicana paste instead.
However, the lightweight elastic paste is of course great for dancers who prefer a lighter feeling and this type of paste adapts very quickly to the foot and can be adapted by hand too.
So, now I've gone through who the Grishko Stream Pointe shoes will work for.
Here's more in depth information about the shoes!:
Last: Built on Smart Pointe last. This last was many years in the making. It is very unique in shape and accommodates a wide variety of foot shapes.
Box Shape: It is broad but slightly tapered, and as mentioned above great for broader metatarsals but can work on narrow-average feet too. But not too narrow.
However the box has more room inside than Smart Pointe due to the fact the shoe now features a machine stitched sole rather than being built turn shoe method.
Box Paste: Lightweight elastic (also known as Miracle Glue). Adapts to the foot with ease. This paste also allows you to be able to adapt the box and profile height by hand.
Shank: The shank is the same as the construction featured in Smart Pointe. VERY pliable with easy roll through technology. This type of shank follows any arch height.
As mentioned above, if you have a higher arch you might need a harder option or have it customised. 
It is available in super soft to hard strengths. Super hard is upon request. 
Sole: The sole is now machine stitched. Which means Stream Pointe can be made vegan. Smart Pointe has a hand stitched sole instead due to being made turn shoe method.
The machine stitched sole on Stream Pointe allows more room in the box too.
Innersole: Stream Pointe features a soft cotton innersole and a thin piece of the foam in the tip of the platform.
The cotton innersole also features a special double material which, when you touch it and press it, it has memory foam affect! 
Smart Pointe has no special innersole features.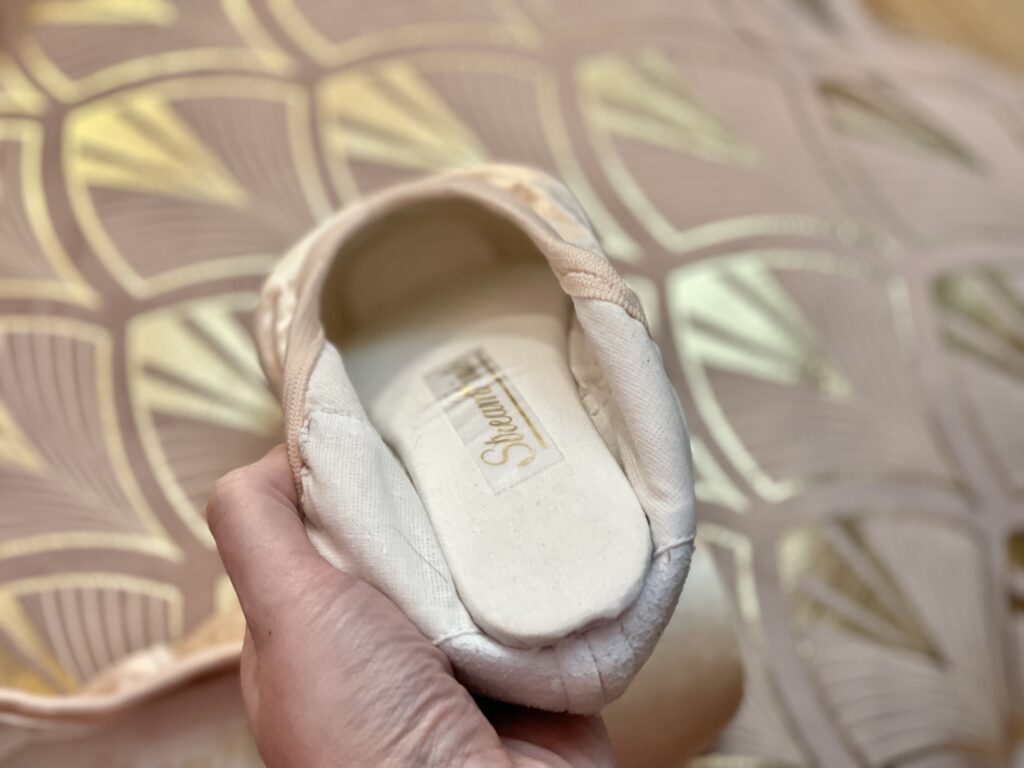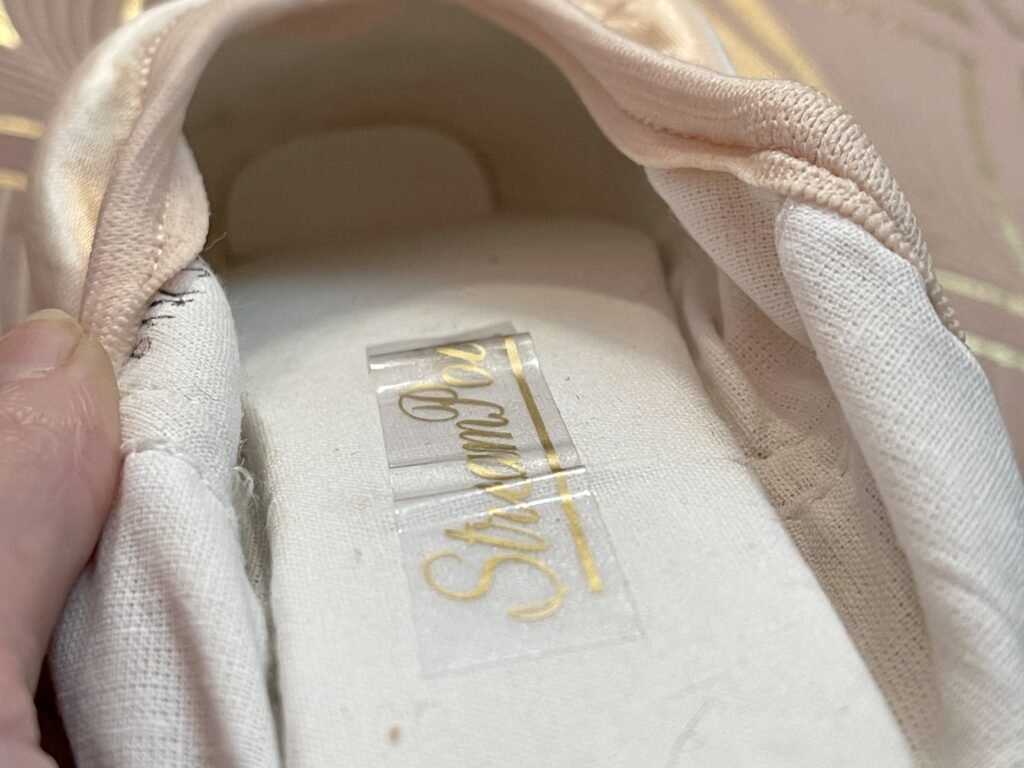 Platform: Stream Pointe features a wide and high platform just like Smart Pointe. Which is extremely flat.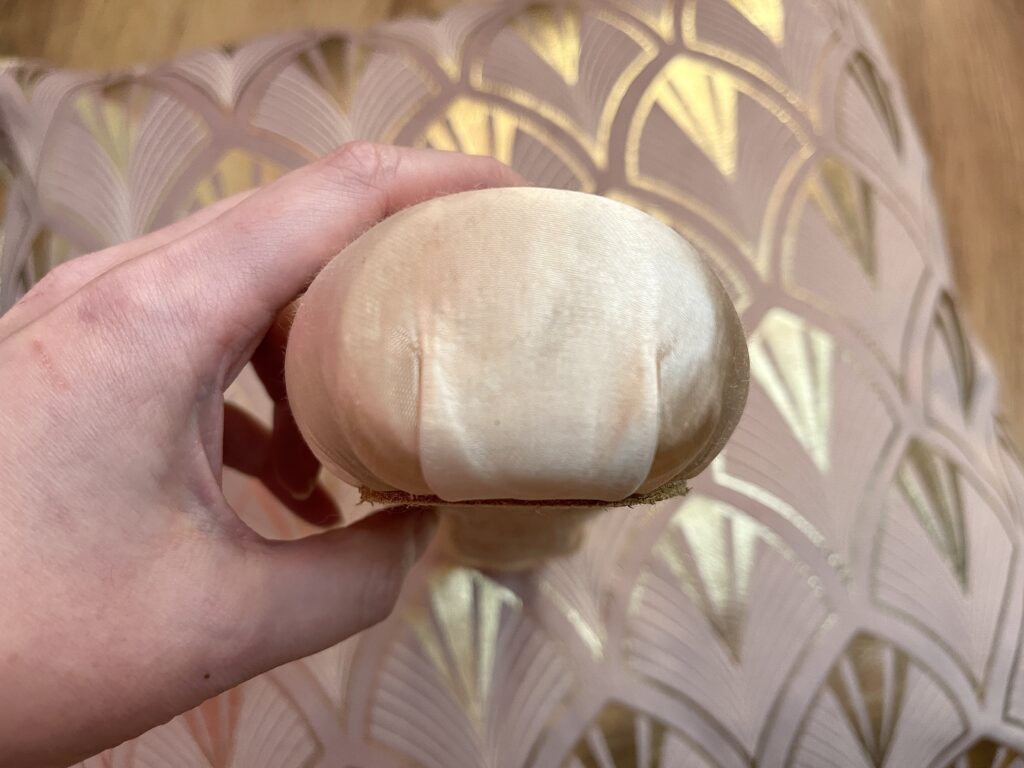 Wings: High wings. Which are very adaptive and flexible due to the paste used.
Vamp: Medium height U cut. The Smart Pointe vamp I felt was between a V and a U and I still personally feel this is the same for Stream Pointe.
However, the information in the catalogs etc says i's a U cut.
Elasticated Binding: Stream Pointe now features elastic binding. No drawstring required! This also features in Victory and has been a favourite option among some dancers
to have included in custom order shoes. You might think how is it possible to do without a drawstring?! Well, if the shoe fits well in the first place, the drawstring is pretty much for show…
Grishko used to have some of their shoes come without drawstring as standard! The elasticated binding really does provide excellent tension and comfort,
Even on my narrow feet it is fine. Even on demi pointe.
Side Quarters: The side quarters are low cut which shows off more of the arch. This is the same on Smart Pointe.
Heel: The heel is also low cut. Again, same as Smart Pointe. Also features the same micofiber lining inside the heel piece for added grip and comfort.
The heel also features double upper satin to give better shape and prevent sagging.
By the way, don't forget all Nikolay Grishko pointe shoes can be made in Dark Nude Satin at no extra cost.
Also available is tropicana paste option which is great for humid climates and dancer's who tend to sweat a lot and therefore have a tendency to break down the box and platform quicker.
And any of the pointe shoes can have adjustments in special/custom order. 
Need a virtual pointe shoe fitting? I fit worldwide! With fantastic success! Contact me for details!
Do give me a follow on social media for regular updates!
Find more info about me at: http://www.straighttothepointe.net/pointe-shoe-fitter/
Find me on:
– Facebook: click here
– Instagram: click here
– YouTube: click here
– Grishko World Official Instagram: click here
– Nikolay World Official Instagram: click here